Even though a galette is one of the simplest of all desserts, I feel kind of fancy whenever I serve one – like I'm bringing a touch of France into my little New York City kitchen! (Emphasis on little…)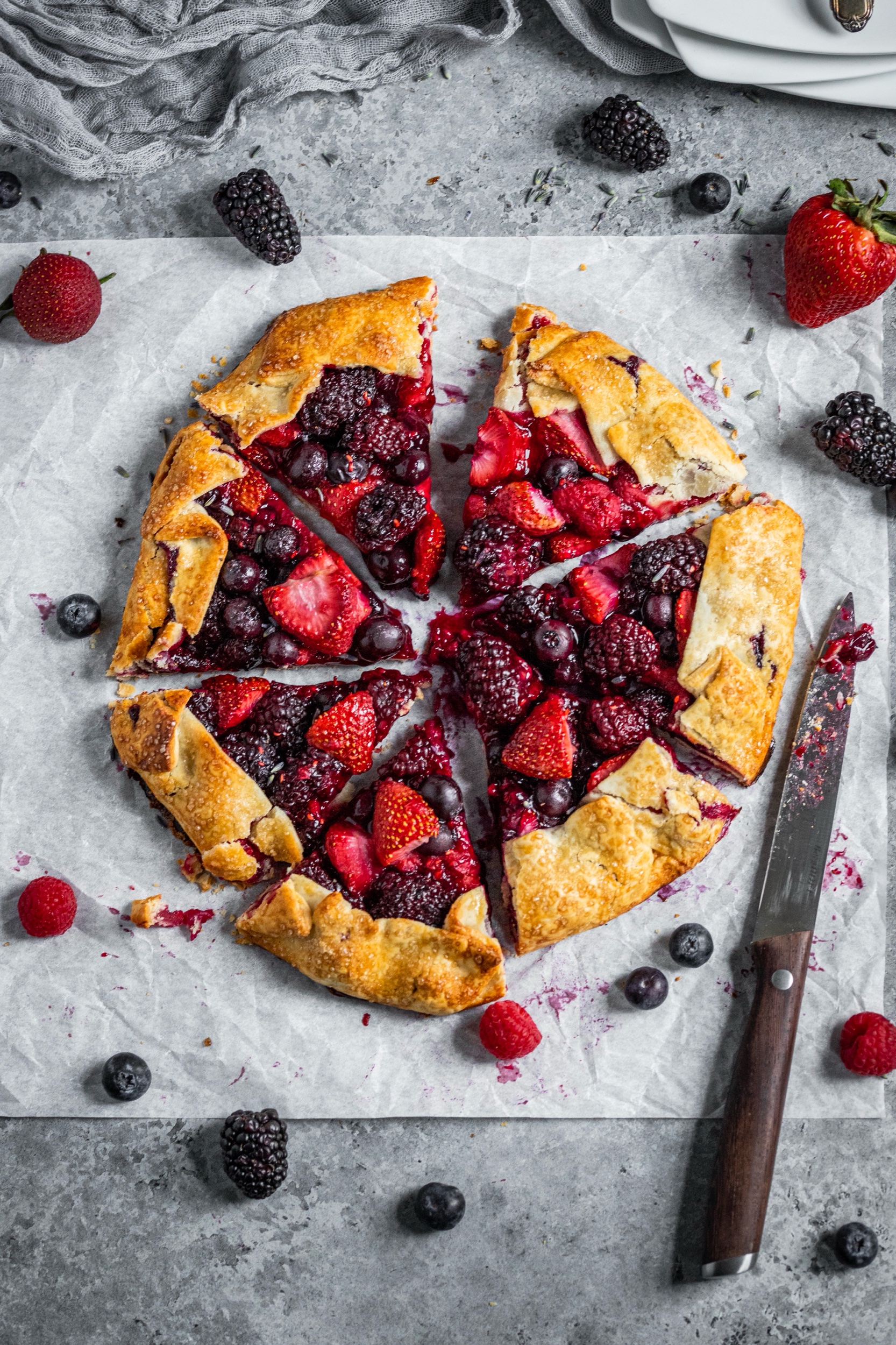 The berries are up to you! You can really use any berry here– even frozen will do. I used more strawberries than anything else, but any ratio works. Just make sure you have no more than 3 cups of berries total. I definitely suggest a mix of berries for different flavors and textures.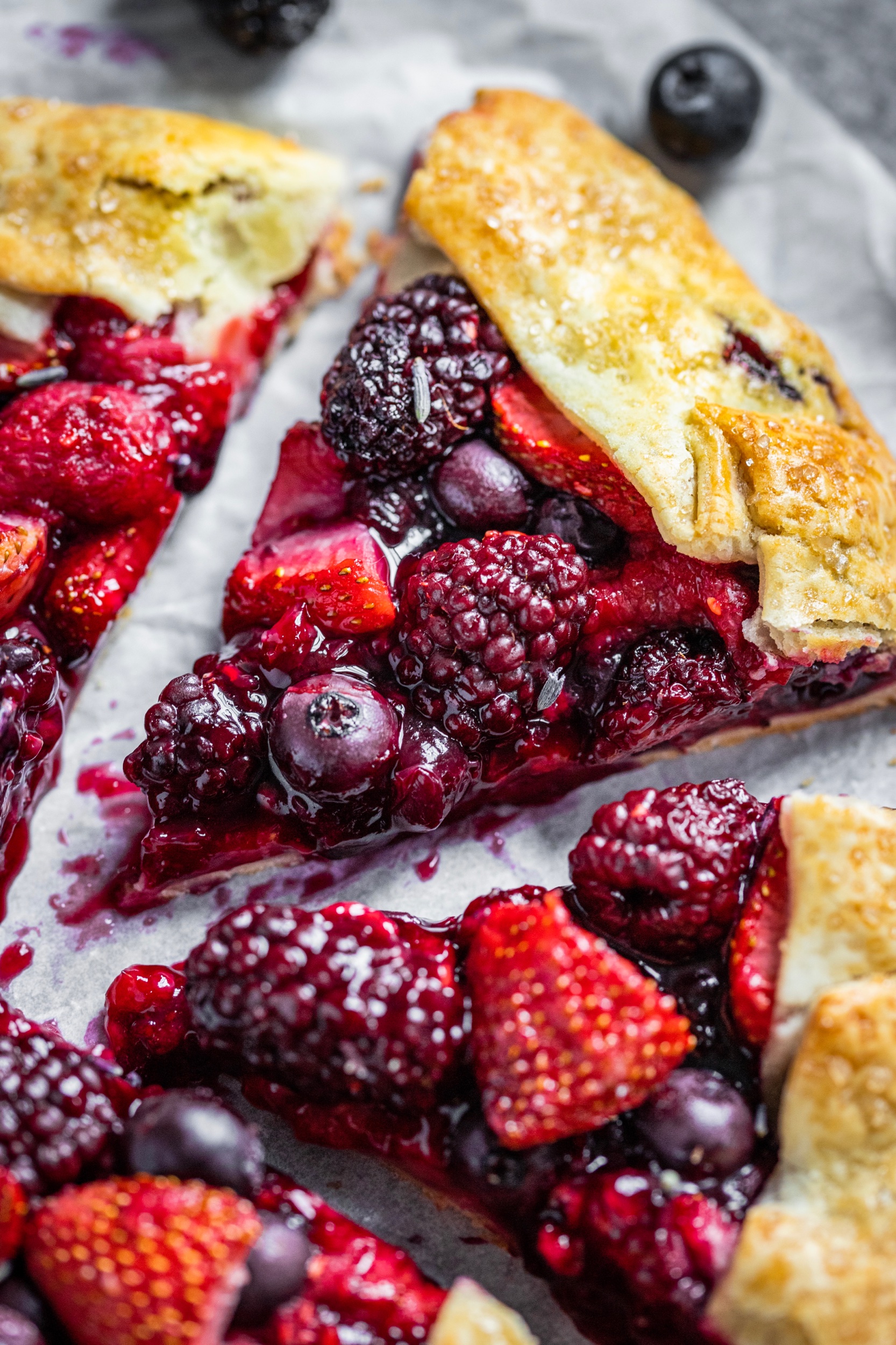 This smells so good. ↑ ↑
One thing to keep in mind, though– unlike pies where you can pile the fillings sky-high, galette's don't really like it when there's too much stuff. The crust will become mushy, shapeless, and blah. (Technical terms here.) To avoid that nonsense, keep this in mind: flat and compact. Flatten that filling down, compact the fruit as much as you can, and leave a 2-3 inch border so you can fold the edges over.
---
Mixed Berry Galette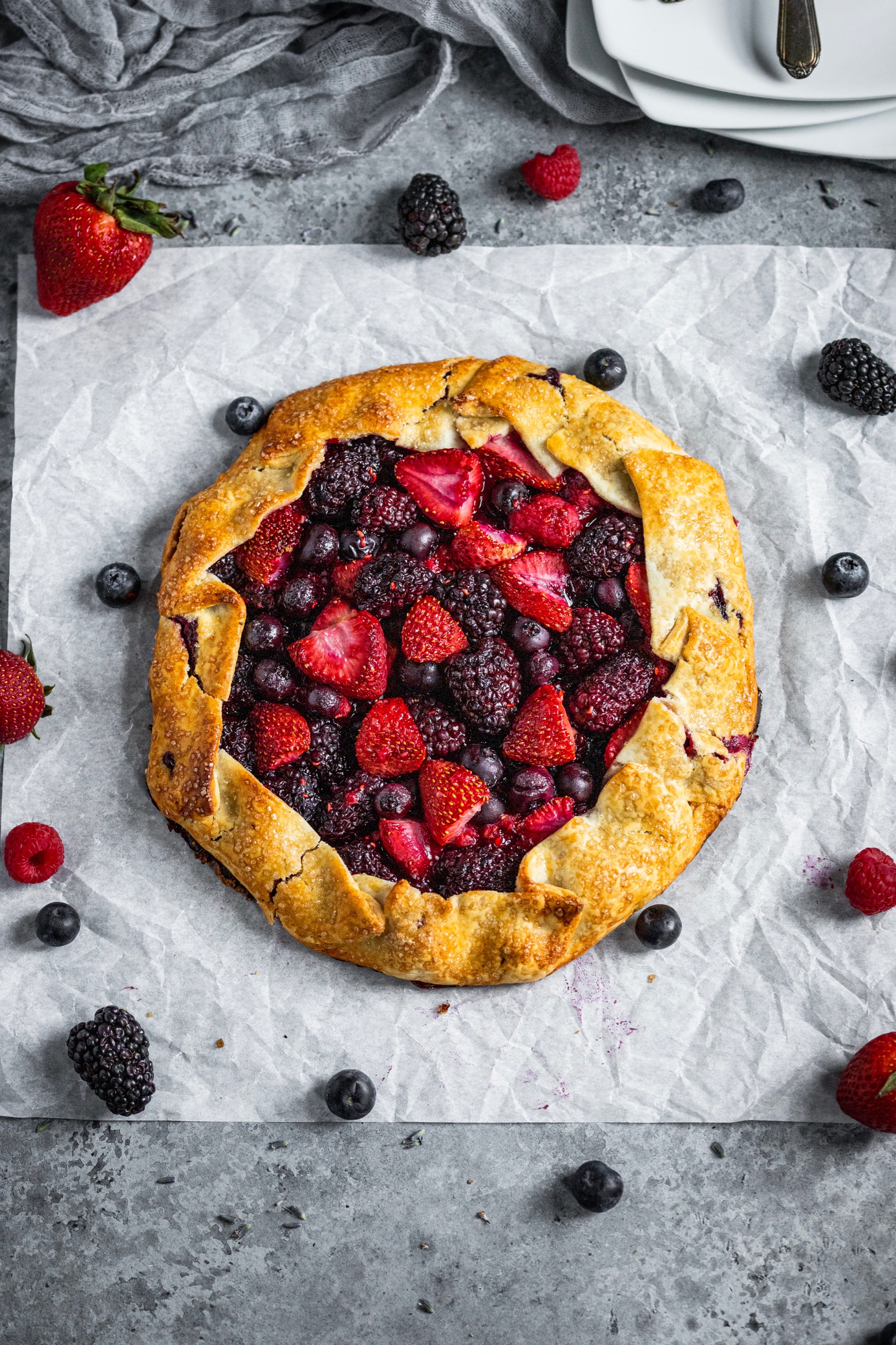 Prep time: 10 mins
Cook time: 30 mins
Total time: 40 mins
Ingredients
1 pre-packaged rolled pie crust (I use Pillsbury)

3 cups of mixed berries (I used the following:

1 cup sliced strawberries

¾ cup blackberries

¾ cup raspberries

½ cup blueberries)

3 Tablespoons granulated sugar

1 Tablespoon cornstarch

1 Tablespoon fresh lemon juice

Egg wash: 1 large egg beaten with 1 Tablespoon milk

Coarse sugar for sprinkling
Instructions
Preheat oven to 375˚F. Line a sheet pan with parchment paper.

Prepare the filling: Mix the berries, sugar, cornstarch, and lemon juice together in a large bowl.

Unroll pie crust and place on prepared sheet pan.

Spoon the berries (not the juices) into the center of the pie crust, leaving roughly a 2-inch border all around.

Gently fold the edges of the pie crust over the fruit, overlapping the crust as necessary. Press gently to seal the edges. Brush the edges with egg wash and sprinkle with coarse sugar.

Bake until the filling is bubbly and the crust is golden brown, about 25-30 minutes. Allow to cool on the baking sheet for 10 minutes before slicing and serving.
---